At the start of 2020, these are the biggest yachts in the world by length.
BY GERI WARD, JULIA ZALTZMAN ON JANUARY 27, 2020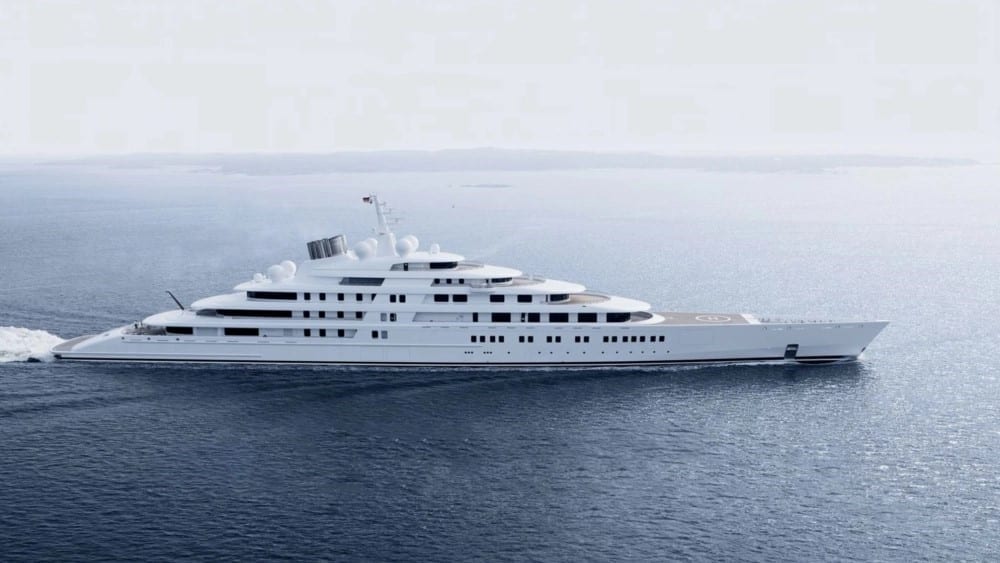 From the exceedingly large to the downright gargantuan, the top 25 largest yachts in the world continue to impress. Built by shipyards all over the world—from the Netherlands to the United Arab Emirates, Italy, the United States, Greece, and the United Kingdom, to name just a few—new launches and refits are delivered each year, at the request of owners around the globe. Some yards, such as the Germany-based Lürssen, complete more than their share of the largest yachts. Of the top 25 featured here, the company has built 13, and that's not even including the two built by Blohm+Voss. The below list changes a little every year, but some of these vessels have remained in the top 25 for years. Here are the top 25 largest yachts in the world to date.
25.'Al Lusail' (404 feet), Lürssen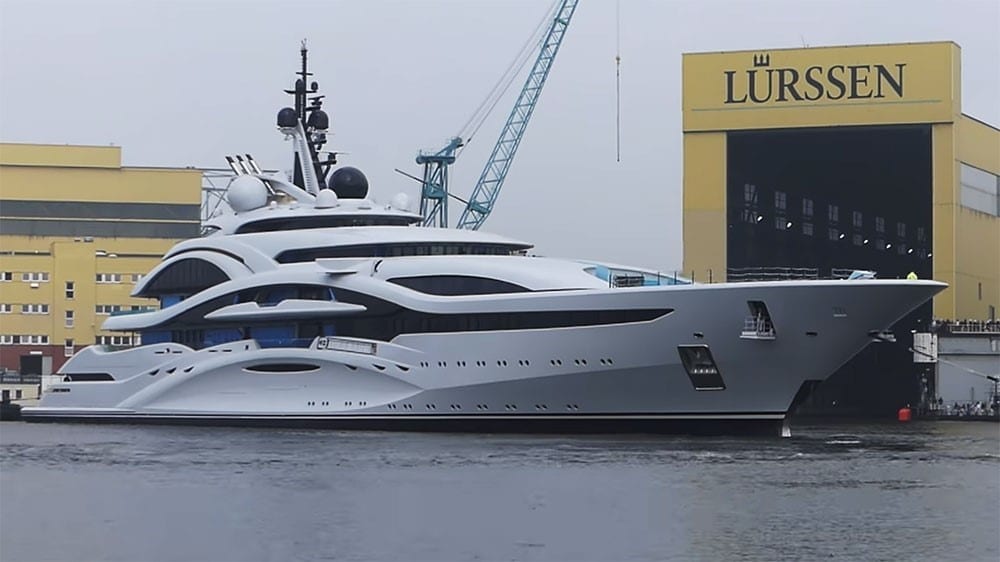 Lürssen's "Al Lusail."
Photo: Courtesy of SuperYachtTimes/Youtube
Known as Project Jupiter while under construction, Al Lusail is a custom-built yacht launched in 2016 by Lürssen, accommodating 36 guests, and 56 crew. The German yard's 13th yacht in the top 25 largest yachts in the world, its steel hull stretches 404 feet, with a 66-foot beam. Londonbased design studio H2 Yacht Design undertook the uniquely innovative exterior, which is defined by its scalloped sides, turquoise accents and large glass facades that provide panoramic views from the interior. A highly recognisable sight on the water, H2's founder Jonny Horsfield describes the exterior as being "aggressive", "very sporty" and possessing an "extraordinary futuristic design". The contemporary interior designed by March and White features a central interior atrium that opens up the centre of the yacht to natural light and space. It remains the only yacht interior conceived by the London design studio. Al Lusail has a reported top speed of 15 knots. A sideboarding tender garage and a helipad on the bow make her prepared for any adventure.
16. 'Flying Fox' (446 feet, 2 inches), Lürseen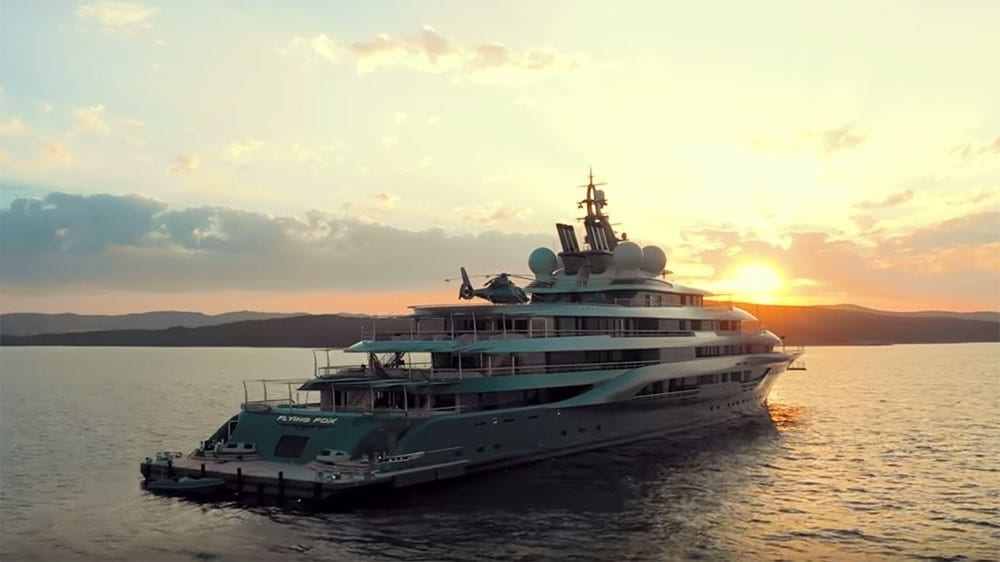 Lürssen's "Flying Fox."
Photo: Cour tesy of SuperYachtTimes/ Youtube
Delivered jointly by Imperial and Lürssen in 2019, 446.2-foot Flying Fox is recognised by a curvaceous dove grey hull. Exterior design is by Monaco-based Espen Øino, a key feature of which is a 3.7-foot swimming pool which runs athwartship on the main aft deck. A feat of engineering by the new construction team at Imperial, it is the first time a yacht has been fitted with a pool of this type. Imperial has disclosed little about the interior design by Mark Berryman, apart from the inclusion of a two-floor 4,306-square-foot spa. Flying Fox is PYC compliant and can accommodate 25 guests.